What we offer
Rosebud is a package of financial assistance for growing businesses in Lancashire County Council's administration area, provided by Lancashire County Developments Ltd (LCDL).
Our aim is to help Lancashire businesses grow. If your plans have good turnover projections and profit margins, will enable new jobs to be created above the average weekly wage, specifically graduate level or above, we want to hear from you.
Loans available between £10,000 and £300,000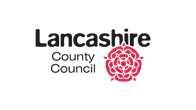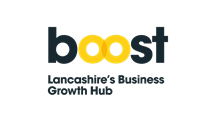 Who should apply?
Rosebud is looking to support growing businesses in the following high growth business sectors:
• Advanced manufacturing
• Aerospace
• Finance and professional
• Creative and digital
• Energy and environment
• Health
Businesses in the 12 local authority areas of the Authority are eligible for the funding: Burnley; Chorley; Fylde; Hyndburn; Lancaster; Pendle; Preston; Ribble Valley; Rossendale; South Ribble; West Lancashire; Wyre.
Businesses should be based in the above Lancashire County Council administrative area or relocating here.
More than finance
A loan from Rosebud could help you to unlock other finance. Rosebud can help aspiring companies to develop technology and innovation, acquire plant and equipment and complete mergers and acquisitions. Finance is available as loans or a combination of equity and loans, known as mezzanine finance.
As well as funding your growth ideas, Rosebud also includes complimentary support and advice that's tailored to your needs.
You'll get ongoing hands-on support from your designated Rosebud Account Manager including half-yearly meetings to review your growth plans. This has been valued by the businesses we have already helped.
You can access and tap into a vast array of services (subject to eligibility) through Boost Business Lancashire, which is Lancashire's business growth hub. A central point with connectivity to a range of invaluable programmes designed to stimulate and support business growth.
Find out what your loan could look like
Interest rates are typically between 6-10% with an admin fee of 2.5%.
Loans are typically taken out across three to five years, with no penalty for early repayment. Credit checks will be carried out.
Full details of how we process your personal data, who we share personal data with, and your rights with respect to your personal data can be found on our privacy notice. 
Get in touch to find out more.
Rosebud Finance is a product of Lancashire County Developments Ltd, company number 01624144. Rosebud Finance is delivered by The Enterprise Fund Ltd (TEF) T/A GC Business Finance.
TEF registered company number: 04460763, authorised and regulated by the Financial Conduct Authority (FCA), FRN: 727252. Registered address Lee House, 90 Great Bridgewater Street, Manchester, M1 5JW. TEF is a subsidiary of The Growth Company Limited. TEF also operates through a subsidiary, BFS Funding Managers Ltd (FCA), FRN: 608682, acting as joint manager of the NPIF NW Microfinance Fund.