Prestwich rugmakers have the bottle to make a difference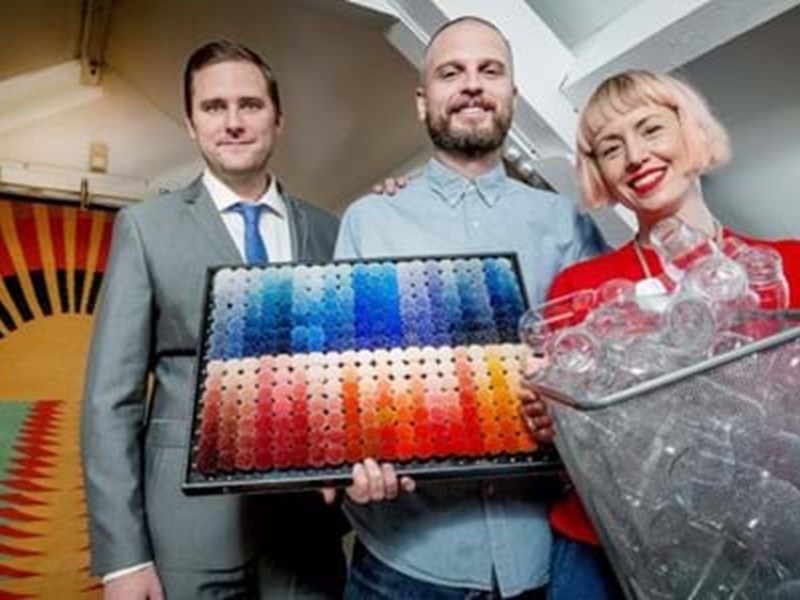 A fledgling rug maker - whose creations can include more than 3,000 recycled bottles - is benefitting from a £30,000 loan.
New studio The Knot Collective, based in Prestwich, is at the cutting-edge of environmentally-friendly design.
Their 'Unwasted Collection' was manufactured from 100 per cent recycled polyethylene, preventing such plastics from landfill.
Support has now been forthcoming from Manchester's GC Business Finance to help their eco-dreams become a reality.
First incorporated last year, The Knot Collective was launched last year after five years of research and development.
Their works, which see designers work alongside handpicked mills in India and Nepal, which shun child labour, have been featured in a national newspaper and leading style magazines already.
It is hoped that the loan will help them secure more commercial contracts, through improved marketing and samples production, helping them to increase revenues.
Sinead Hanlon, a director, said: "As we become more aware of the environmental crisis that we face together, both individuals and businesses need to do their bit to mitigate the effects.
"As artists turned rug designers, we wanted to change our focus and direction to creating sustainable, beautiful floor art pieces that sought to limit the damage of plastic waste was the right path to take.
"I'm delighted that GC Business Finance have helped us to further our cause. The loan will allow us to move on to a bigger scale, and combat climate change more effectively in our space."
Alex Mearns, GC Business Finance Start-Up Loan Manager, added: "The Knot Collective is not only actively working to fight environmental and labour causes at home and abroad through ethically sourcing materials, it is also employing great, local people. Their ethos is evident in the work they do."