Consensus Workspace leads the way in securing alternative route to CBILS funding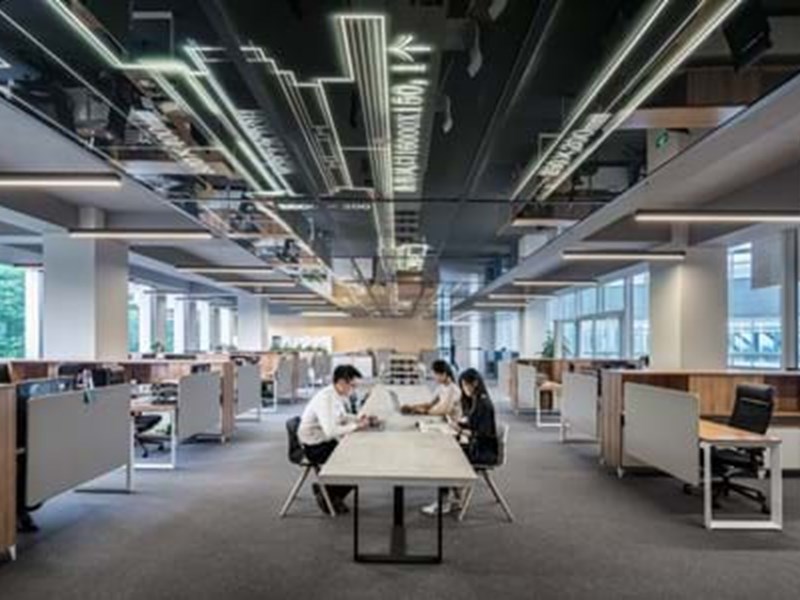 GC Business Finance (GCBF), which is currently one of only 40+ accredited lenders of emergency government funding across the UK, supported Consensus Workspace with a £100,000 CBILS-backed loan from NPIF – BFS & MSIF Microfinance, which is part of the Northern Powerhouse Investment Fund. 
Founded in September 2019, Altrincham-based Consensus Workspace designs and fits out commercial interiors across the country. The business saw strong growth and profitability prior to the Coronavirus outbreak but like many, suffered immediate cash disruption.
Having been unable to secure lending from a bank, Consensus Workplace looked to GC Business Finance as a funder with a process that was flexible enough to really understand their business. GCBF was able to respond with quick approval from its specialist team, and release of the funds followed shortly after. This has enabled Consensus to withstand Covid-19 interruption, continue its growth plans and protect jobs.
Andrew Plastow, Director at Consensus Workspace, said: "In normal circumstances, we operate a profitable business and are set to return to doing so once the current pandemic subsides, but the implications on our cashflow were clearly concerning. We approached GC Business Finance having struggled to confirm short term funding with our own business bank. I was amazed at the speed of the response, communication and decision making, which came within 24 hours of us returning all the information required.
"GC Business Finance has really delivered on the promises from the Government to help us as a successful but disrupted small business in Greater Manchester. The loan is critical to protecting our future growth and ensuring we will be able to immediately mobilise as soon as restrictions are lifted."
Andy Nichols, Senior Loan Manager at GC Business Finance said: "Consensus Workspace is a well-run and profitable business with real potential which has, like so many others, been impacted by the coronavirus pandemic. We are proud to provide this funding for the business under NPIF and the Government's Coronavirus Business Interruption Scheme, which will put it in good stead for when we return to business as usual. GC Business Finance is committed to helping businesses survive the sudden changes the coronavirus brings and prepare them to drive forward and grow as soon as it is safe to do so."
Sue Barnard, Senior Manager at British Business Bank, said: "It is good to see the Northern Powerhouse Investment Fund working alongside CBILS to support companies in these challenging times.   We are pleased  by the response of our NPIF fund managers during the Covid-19 outbreak, they are coming together to adapt and respond to the needs of businesses under extraordinary circumstances."
GCBF is committed to supporting North West-based SMEs, providing CBILS loans to those that have been adversely affected by the coronavirus. This scheme builds upon GCBF's existing range of loans across the alternative finance market, providing Microfinance from the Northern Powerhouse Investment Fund, as well as Start Up Loans on behalf of British Business Bank. GCBF is positioned to lend to businesses that otherwise couldn't access funding from mainstream lenders in a fast and responsible approach to lending.
CBILS provides facilities of up to £5m for smaller businesses who are experiencing lost or deferred revenues, leading to disruptions to their cashflow. Delivered by the British Business Bank, through 40+ accredited lenders and partners, CBILS will support the continued provision of finance to UK smaller businesses during the Covid-19 outbreak.
The Northern Powerhouse Investment Fund project is supported financially by the European Union using funding from the European Regional Development Fund (ERDF) as part of the European Structural and Investment Funds Growth Programme 2014-2020 and the European Investment Bank.