Fresh Perspective Resourcing unlocks NPIF & CBILS loan following a joined-up Lancashire approach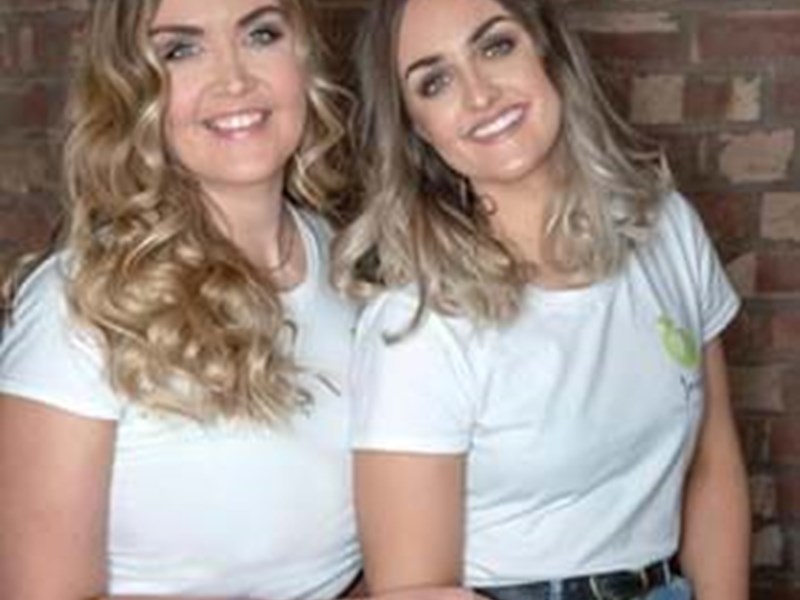 Lancashire-based Fresh Perspective was founded by sisters Emily and Laura with the aim to have a 'fresh perspective' on recruitment by guaranteeing to fill every vacancy they take on and charge clients for time rather than percentage placement fees. The business employs six people and operates across Lancashire and the North West, as well as nationally and internationally. Current clients span a range of sectors and include Anderton Centre, Guide Security and Heaton Group, all of which are actively recruiting in the current environment.
With the current pandemic affecting most industries, FP Resourcing knew they had to diversify in the face of COVID-19 planning to shift focus to those sectors that are currently thriving, and create virtual training for candidates and businesses through webinars, as well as working on social media and their own market visibility.
Determined to keep their staff fully employed and passionate about continuing to grow the business and trade effectively, the sisters approached Lancashire County Council for support in accessing funding having been unable to obtain CBILS funding from their bank. After recently participating in the new scale-up programme for female entrepreneurs Two Zero, Fresh Perspective were aware of the support offered across Lancashire and sought specialist financial advice through the Access to Finance team. Working with their advisor, they pulled together a comprehensive application package for CBILS funding and, despite being declined by the bank, were successful with their application to GC Business Finance.
Government backed alternative finance provider GC Business Finance, being specifically geared to support businesses unable to obtain mainstream lending, were able to offer the flexibility and understanding needed so that FP Recruitment could secure funding and withstand COVID-19 interruptions. 
With the help of the £35,000 CBILS backed loan provided by NPIF – BFS & MSIF Microfinance, which is part of the Northern Powerhouse Investment Fund, the company has been able to maintain its workforce rather than utilising the furlough scheme.
Laura Leyland, Founder and Managing Director of FP Resourcing said: "The loan has allowed us to continue the work we do and knowing we have the loan feels like a safety net in these troubling times. The process was really simple, and the team at Lancashire County Council and GCBF were extremely helpful in delivering the loan efficiently and providing sound advice.
"By creating webinars and social media content, as well as supporting clients in changing their interview processes digitally, we have been able to push our own visibility which will help the business positively going forward as we look to grow from this time."
Raj Dehel, Senior Loan Manager at GC Business Finance said: "Emily, Laura and the team have a great business model in their approach to recruitment, which is why they are standing so strong in the current climate. We are proud to offer CBILS, working with the Northern Powerhouse Investment Fund to support businesses in which receiving a loan is critical to safeguarding existing operations and securing their future growth."
Sue Barnard, Senior Manager at the British Business Bank said: "We are pleased to see the Northern Powerhouse Investment Fund support a family-run business alongside CBILS, which is aiming to really make a difference to its clients in these testing times. It's great to see GCBF working closely with Lancashire County Council in order to help businesses in need and we continue to work with more businesses across the Northern region to support them in the current crisis."
The company received support from Lancashire County Council's Access to Finance service in receiving the Northern Powerhouse Investment Fund loan. The service works with Lancashire businesses to assist them to raise finance.
Mark Gibbons, Senior Access to Finance Adviser said: "It's great to see a Lancashire business be resilient in their approach during what is a tough time for all businesses. Working with Fresh Perspective Recruitment on their CBILS application, unlocking finance outside of the bank and supporting continued growth of a viable Lancashire business is at the heart of what we do."
Lancashire County Councillor Michael Green, Cabinet Member for Economic Development, Environment and Planning said: "Lancashire County Council are proactively and tirelessly working with our delivery partners and extended network to ensure Lancashire businesses can access the necessary support and funding during these unprecedented times to enable them to continue trading."
"This is a great example of cross working between our Access to Finance team and GC Business Finance to ensure a Lancashire business, that under normal circumstances would be profitable and growing, is receiving support to adapt in these trying times. Also our Access to Finance team are on hand to further support and guide businesses in partnership with our Boost #AskForHelp campaign."