Pod Developments Ltd looks forward to growth with £100k CBILS loan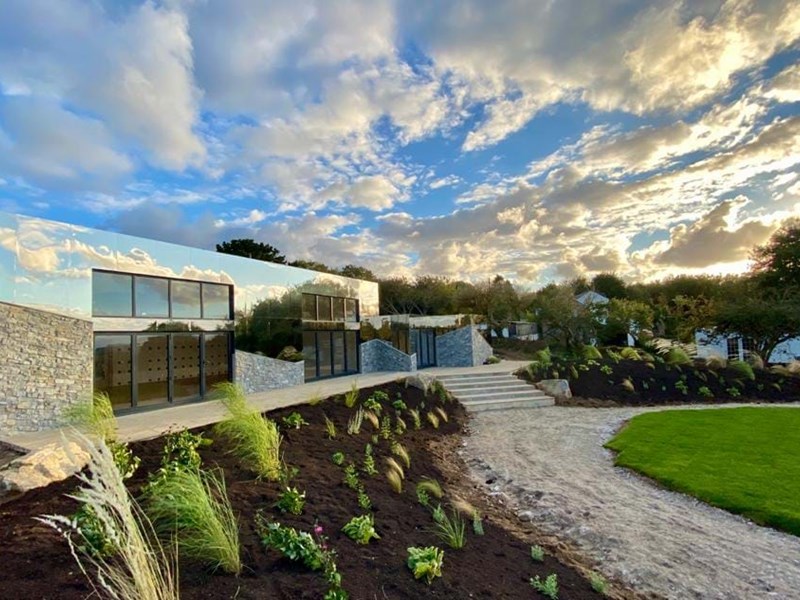 Pod Developments Ltd, a manufacturer of unique, eco-friendly buildings, has secured a £100,000 Coronavirus Business Interruptions Loans Scheme (CBILS) loan from specialist social impact lender GC Business Finance (GCBF) to support its staff throughout the pandemic, and consolidate the business to set a platform for future growth.
The Altrincham-based business designs and constructs high quality, sustainable buildings for educational, leisure, commercial and residential clients. The teams innovative designs use environmentally-sound materials such as timber frames, recycled plastic insulation and foundations and timber cladding to minimise the negative impact on the environment. Regularly achieving A and A+ EPC ratings, its buildings are carbon efficient and often carbon neutral.
In normal circumstances, Pod's eight employees are joined by around ten contractors, and demand is spread across the country. However, during the pandemic, all contracts were put on hold, having a huge impact on the business and increasing pressure to look after its staff.
To counteract the negative impact of COVID-19 on the business, and to support staff, Pod Developments secured the six-figure loan from GCBF, an accredited CBILS Provider for businesses across the North West.
Pod Developments is continuing to grow, with a new focus on bigger and more bespoke commercial buildings. The company is currently working on large commercial projects in Sussex, Cornwall and Newcastle, and is also looking to implementing a new design service, which would enable contractors to build their eco-friendly building designs in other countries.
GCBF is an alternative finance provider for businesses unable to obtain finance through their regular bank. It offers loans ranging from £500 to £500,000, including start up loans, CBILS, equity investment, export finance and micro finance.
Philip Doleman, Director at Pod Developments Ltd, said: "We aren't alone in saying that COVID-19 had a serious impact on our business. Not being able to have workers on-site meant that we had to completely pause all contracts, creating a huge dent in our cashflow.
"The CBILS loan enabled us to keep afloat during the pandemic, and we were also able to avoid putting any staff on furlough. Thanks to the support from Andy Nichols and the rest of the team, we are now able to look forward again. We are fully booked for this year, and next year is looking full as well."
Andy Nichols, Senior Loan Manager at GC Business Finance, said: "Pod Developments has shown real innovation, and we were keen to work closely with Phil and the team to support a business that is putting in the effort to make a positive difference in the region and across the country.
"CBILS has proved a vital scheme for businesses across the country, and it is great to see Manchester businesses taking advantage of it and persisting to find help even outside of their banks where obtaining funding may have proved difficult. Though the scheme may be coming to a close, GCBF is still there to support businesses to grow, and I'd urge anyone looking for funding to get in touch to discuss how we might be able to support you."
Original article: https://businessmanchester.co.uk/2020/10/20/pod-developments-ltd-looks-forward-to-growth-with-100k-cbils-loan/