BUSINESS MATTERS: NPIF – HELPING BUSINESSES BOUNCE BACK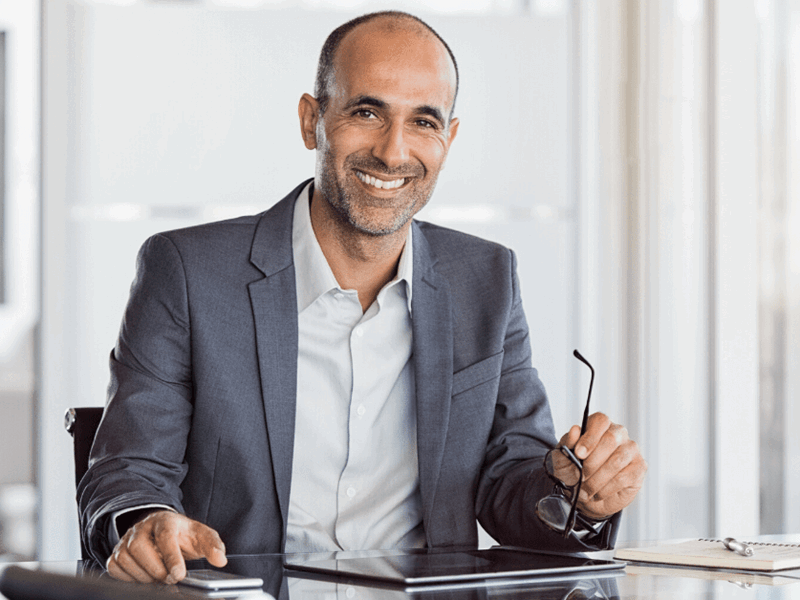 Sean Hutchinson, Senior Investment Manager at the British Business Bank and Northern Powerhouse Investment Fund, says 2021 has been a turbulent year for many businesses in the UK. However, there are clear signs that the economy is starting to re-build with the majority of businesses in the North now back open for business, and on the road to recovery and growth.
Much of the resilience to the economic impacts has been down to the thriving business communities in the North that have worked incredibly hard to ensure their survival; with many seeing growth, as they have adapted to new opportunities.
The Northern Powerhouse Investment Fund (NPIF) has supported businesses right across the spectrum and we are proud to have helped businesses get through difficult times as well prosper and grow with vital investment.
Working closely with the Combined Authorities, Local Enterprise Partnerships (LEPs), and Growth Hubs, NPIF together with its fund managers have remained highly active.
To-date, NPIF has invested £271m, providing 1,178 investments through its equity, debt and microfinance funds. In-turn, this has attracted a further £317m co-investment from the private sector.
More impressive still is that in twelve months since the pandemic began, the fund has invested over £100m in 270 Northern businesses. This ensures that regional businesses are able to grow and prosper, which has remained NPIF's goal both prior to and after the pandemic through its debt, microfinance and equity funds.
Across the first half of 2021, we have seen a number of businesses making full use of these options, including:
1. Debt Finance – Providing business loans from £100,000 up to £750,000, debt finance is an important option for businesses looking to grow, whether that's funding for hiring staff, purchasing machinery, moving premises or even as working capital to finance a big order. Throughout this year, NPIF's Debt Finance has been a valuable tool for businesses looking to adapt to new challenges or opportunities created by the pandemic, develop new products and services, or shift business models.
Leeds-based recruitment agency The Recruitment Crowd (TRC) is a prime example of that. Following a busy period for the business, with growing demand for its services and a series of major contract wins, it required finance to fulfil an ambitious plan to increase the number of staff four-fold across the next five years. In June, the business secured a £250,000 loan from NPIF – Mercia Debt Finance and has since opened new offices in Manchester and Gateshead, creating six new jobs so far.
2. Microfinance – Suitable for early-stage and more established businesses, NPIF Microfinance offers loans from £25,000 up to £100,000 and is available for a wide range of purposes, such as filling gaps in growth capital, funding expansion projects, leasing commercial premises, asset acquisitions and bringing product conceptions to market.
In a similar fashion to NPIF's Debt Finance, these smaller loans have proven decisive for businesses looking to fill gaps in their financial plans. Bricks in Bloom, a Lego retail business based in Carlisle, Cumbria, started out making Lego flowers for weddings and has quickly evolved into one of the UK's leading brick suppliers. Following a £75,000 investment from NPIF – BFS & MSIF Microfinance, managed by GC Business Finance and MSIF, it has been able to fulfil ambitions, moving to a new premises that is four times that size of their existing unit, hire two new staff and launch a pop-up shop.
3. Equity Finance – Designed to support innovative and fast-growing businesses of all sizes, NPIF Equity Finance ranges from £50,000 up to £2m. It is primarily aimed towards those looking to grow at a rate that typically cannot be supported through borrowing.
Based at Alderley Park, Macclesfield, Blueberry Therapeutics is another great example of a thriving life sciences business headquartered in the North, that is utilising NPIF equity investment to help develop its specialist offering. Following a £750,000 NPIF – Maven Equity Fund investment in June 2021, the business is utilising funds to complete clinical trials for a new topical antifungal spray, helping it to tap into a nail and skin infections market valued at $3bn+.
Whilst some investors have been subdued during the pandemic, NPIF has continued to invest. Through its annual Small Business Equity Tracker, the British Business Bank has reported that in 2020 NPIF supported one in five of all equity investments in the North. This has been an impressive achievement during these challenging times, and we are continuing this trend into 2021 and beyond.
As restrictions ease and we return to a new normality, and the majority of organisations now able to operate freely and build back better for the future, we are seeing a diverse range of businesses emerge and bring forward new plans. There is no doubt there are many opportunities for business in the North as the low carbon economy emerges and we transition to net zero. These are certainly interesting times and for those plotting their next stage of growth, it is important to consider how initiatives such as the Northern Powerhouse Investment Fund (NPIF) can help your business to fulfil its full potential.
Our fund managers are working hard across all areas of the North to offer guidance of the best course of actions and provide support, investment guidance and the tools for growth. I would urge any business that may be seeking funding make contact via www.NPIF.co.uk.
The Northern Powerhouse Investment Fund project is supported financially by the European Union using funding from the European Regional Development Fund (ERDF) as part of the European Structural and Investment Funds Growth Programme 2014-2020 and the European Investment Bank.
Original article: Business Matters: NPIF – Helping businesses bounce back | Blogs | Insider Media