Childcare Business Experiences Rapid Growth After Loan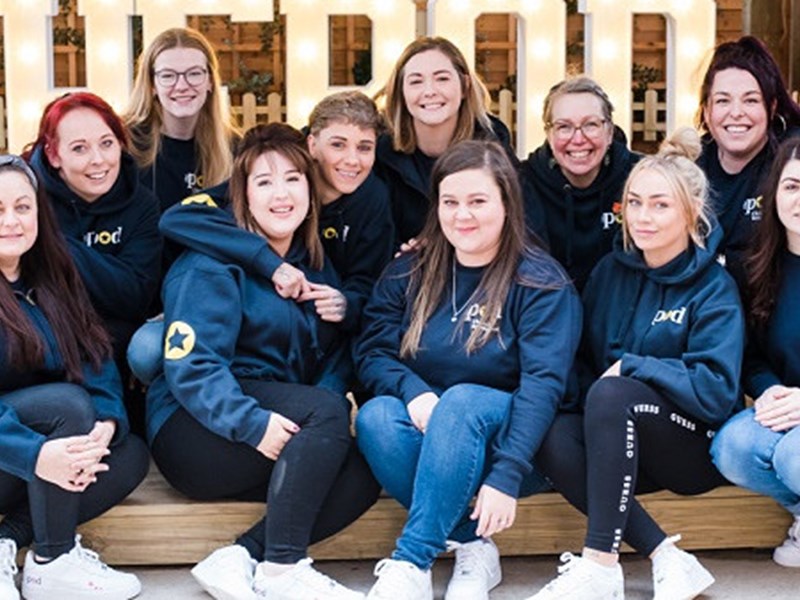 A Wilmslow-based childcare business has experienced rapid growth which is set to continue following a £75,000 loan from NPIF - GC & River Microfinance, which is managed by GC Business Finance in partnership with River Capital as part of the Northern Powerhouse Investment Fund (NPIF).
Practically Family was founded in 2015 by husband-and-wife team Sophie and Kane McCumesky. 
The pair set out to provide childcare services to families who found that the typical nine to five offering was not suitable to their needs. 
Beginning life as bespoke wraparound childcare service, they were quickly a runaway success and realised that they needed to expand to meet the demands of modern families looking for something different.
Four years ago, they set up their destination Holiday Clubs before taking their boutique nursery, The POD, into a 4000+ sq ft unit in January 2022. 
The POD is a flexible childcare setting with provisions for children from birth to age 11 and the first ever childcare setting that flexes around families, including evenings and weekends. Its team of 32 work to provide parents with childcare support when they need it.
As the new POD was being built, the pair sought external finance to help with the build and kit out. They wanted to create a magical space where children could learn, explore, and play.
After securing the £75,000 NPIF loan from GC Business Finance, the team were able to complete the project, with The POD incorporating a forest school and a sensory room to ensure the space is universally inclusive. 
They also opened their first ever pre-school with indoor and outdoor classrooms, science and computer areas. The pre-school has proven to be such a hit with new and existing POD families that it is now full until 2026.
Sophie McCumesky, founder of Practically Family, said: "Childcare shouldn't be a worry, and I'm incredibly proud that we've been able to find a solution that can flex to the diverse needs of families. Thanks to the team at GC Business Finance, we were able to create a space the children and parents love.
"The POD is having a really positive impact on our community, and I'm excited for the future, which could see more POD's opening in the near future."