Serenity Booksellers makes a powerful entrance following the successful acquisition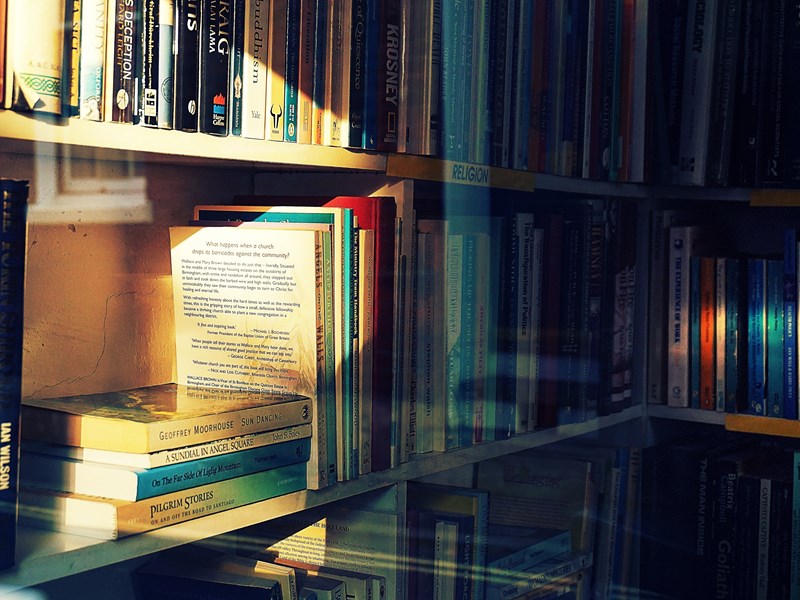 Serenity Booksellers, an independent family-owned bookshop in Romiley, has experienced a strong start since opening, following a £50,000 Start Up Loan from the British Business Bank.
The business, founded by Kelly and Chris Willocks in November 2022, opened its doors in April 2023. Serenity Booksellers, aimed at those with a passion for reading, aims to bring a community focus back to local retail.
Despite facing initial funding challenges, the business secured a £50,000 loan (£25,000 per director) from GC Business Finance, a Business Support Partner under the British Business Bank's Start Up Loans programme. Their finance was approved within a week, enabling the couple to secure a lease, renovate the premises, acquire essential stock and cover their legal fees.
Since then, Serenity Booksellershas quickly become a vibrant community hub, hosting its first book club in June 2023, with 15 enthusiastic members engaging in lively discussions.
The bookstore also organised an author event in July 2023, featuring Anthony Johnston, the acclaimed author of 'Atomic Blonde'. Johnston will be holding a book signing, Q&A session, and introduce his new book, 'Dog Sitter Detective'.
These events have further enhanced Serenity Bookseller's reputation  as a gathering place for book lovers and literary enthusiasts in Romiley.
The store also supports local artists and makers by providing them space to sell an extensive range of handmade and designed gifts, crafts, prints, greeting cards, and books. Collaborations with local businesses, like the Romiley Forum Theatre, a 500-seat venue, will pave the way for exciting joint events and cultural experiences in the future. Serenity Booksellers has a vision that working with the nearby bars, coffee shops and other retailers will create a vibrant business ecosystem that supports one another. Over the coming year, Serenity Booksellers aims to double its team, further establish partnerships with local businesses, and cement its position in the North West literary community.
Chris Willocks at Serenity Booksellers, said: "Serenity Booksellers has become a hub for engaging conversations about books, recommendations, and literary discoveries. Witnessing the joy that reading brings as young children and adults alike are becoming excited about books has been one of the most rewarding aspects of this journey.
"The Start Up Loans investment has been instrumental in transforming our dream of owning a bookshop into a reality. Whilst we only opened a few weeks ago, we've already seen a steady influx of customers, with an ever-growing base of loyal patrons. We have been overwhelmed by the support and enthusiasm from the community, who will be joining us at our official launch event in July."
Alex Mearns, Head of Start Up Lending at GC Business Finance, said: "Serenity Booksellers serves as a testament to the vibrant entrepreneurial spirit in the North, and we are proud to have played a part in their journey. The founders' vision, dedication, and passion for creating a unique and accessible community bookstore have resonated with both book lovers and the Romiley community."
Sophie Dale-Black, UK Network Director, North West England at the British Business Bank, added: "We strongly believe in the importance of investing in the Northern start-up economy, and Serenity Booksellers exemplifies the incredible potential that exists in the region. By providing the necessary funding and support, we have witnessed the transformation of a vacant property into a thriving literary haven. The bookstore's commitment to fostering a sense of community, promoting local artists, and collaborating with neighbouring businesses truly sets it apart."